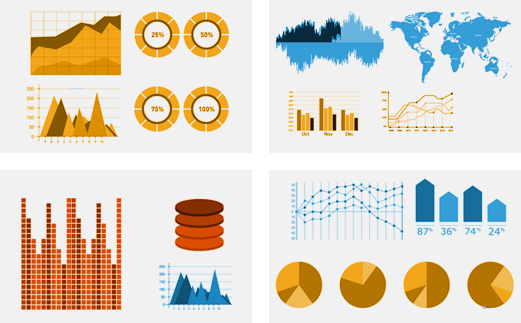 Business Intelligence solutions allow your business to make better decisions and operate more effectively. By analyzing and visualizing historical and current data, Business Intelligence (BI) helps you make strong business decisions that will ultimately help your business succeed. Business Intelligence technologies focus on reporting, online analytical processing, analytics, data mining, business performance management, and displaying this data visually in ways that are easy to understand, explore and analyze.
At Visus LLC, we understand that business intelligence is a vital part of your strategic advantage and key to your business growth. Visus LLC can help you implement BI solutions in your organization using Online Analytical Processing (OLAP) in SQL Server, and SQL Server Reporting Services (SSRS) for reporting.
Visus LLC also has extensive knowledge of the Halo BI platform, and uses it in the implementation of Business Intelligence solutions.
Visus LLC's team has developed a number of Business Intelligence applications that have allowed companies and management to keep their finger on the pulse of the business, manage challenging areas of business, grow, and improve overall business decision making.
Visus LLC also develops custom applications using mapping technology to help C-level executives visualize the entire business landscape through an interactive online map. Executives can now use a geographical dashboard to see how well their regions and branches are doing and explore detailed reports.