Managed Website Services for Sitefinity CMS and Beyond
Marketing and IT departments often are challenged by resource limitations or expertise in ensuring their Sitefinity website is up-to-date and fully optimized. Managed Website Services can provide an alternative solution for addressing those challenges. Here are some key insights about Managed Website Services best practices and options for incorporating them into your website support.
Sep 23, 2021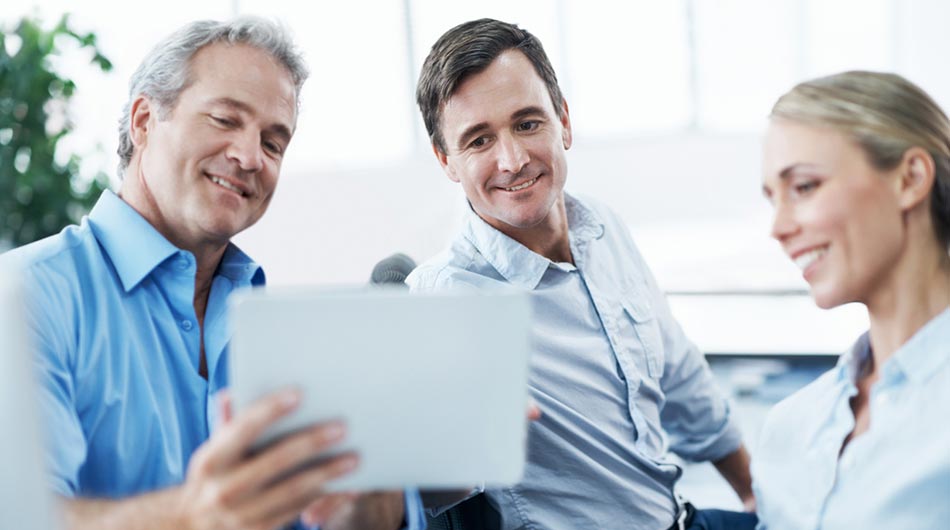 You chose Sitefinity for your business website because it's user-friendly, it integrates with the tools you already use, and it makes updating your website a breeze. After all, more than 2,000 companies use it. Still, your website isn't winning any outstanding website awards, and you're not sure it's even performing the way it should. Does this mean that you won't have the Sitefinity website success you hoped for? Is there a way you can use the CMS with the same success as other major brands with highly functional Sitefinity websites?
To answer these questions, you need to consider exactly how you're using the tools provided by Sitefinity to show off your best traits and track your customers' behavior. Who's managing your Sitefinity website? Do you have a team dedicated to keeping an eye on your website? Is there a specialized member of your IT team keeping track of website updates and performance? If you view your CMS as a way to set and forget your business website, you're only gaining a fraction of the benefits provided by Sitefinity. To have a truly dynamic business website that promotes your brand effectively and keeps up with changes in your industry, managed website services might be your best option
Why Is Website Management So Important?
Now more than ever, your website is an important part of the way you do business. Your business website is responsible for attracting customers, providing an immersive user experience, and increasing your conversions. Add in the tasks of mitigating cybersecurity risks presented by your website, and suddenly, maintaining your website has become a full-time job. Of course, this isn't a problem if you have a dedicated team working on your website every day. Unfortunately, most businesses (even large companies) don't. After all, your business is more than your website, and your IT team has a variety of challenges and responsibilities to take care of each day. This is why managed website services are the best option for so many businesses with successful websites.
Keeping Your Website up to Date
Ensuring your Sitefinity CMS website is up to date and current with the latest version is critical to business success. CMS updates and patches can't be ignored or even delayed. They're designed to include crucial security solutions and quality updates that keep your website working the way it should. Today's persistent cybersecurity threat landscape means you must constantly monitor your website to protect against the barrage of potential security risks. While the importance of robust security can't be overstated, keeping your website up to date also provides vital performance features, including:
Bug fixes that eliminate glitches in the way your website works
Fast page loads and performance
Seamless content updates that don't change the way your website works
Responsive, adaptive navigation
Monitoring and Management
Sitefinity is about more than creating a visually amazing website with a user-friendly interface. Your business website exists to attract customers and convert leads. Without analyzing your website's performance, customer interaction, and security posture, you can't discern whether it's working the way it should. This means a dedicated specialist must take the time to routinely monitor performance issues, apply security updates, and ensure best practices and SEO are up to date. Continually optimizing your website is essential in any industry if you hope to engage visitors and drive conversions.
Creating a Maintenance Plan
Effective maintenance of a successful website requires an ongoing maintenance plan. Your website attracts customers today, but the online environment is always shifting and changing. What's popular today is gone tomorrow unless your business can keep up. Sitefinity offers valuable in-platform tools to evaluate user behavior, test ideas, and offer insights and recommendations. Still, these tools only improve performance if you have the time and staff to use them.
Your website maintenance plan should establish key metrics for how you want your website to perform and the methods you'll use to monitor these metrics. Additional actions for effective maintenance include keeping website pages error-free and optimized for SEO. Your website specialist will be required to perform routine performance checks to ensure the entire website is responsive and pages load quickly. Monitoring website metrics is an ongoing task that must be completed frequently. Will you be able to perform a comprehensive maintenance plan in-house, or do you need additional expertise to provide greater insights into your website's overall performance?
Consider Using a Third Party for Ongoing Support and Enhancements
When you take a long hard look at the way you're currently managing your Sitefinity website, are you satisfied? Do you utilize all the tools provided by your CMS to ensure your website is performing the way you intended it to? Do you have the capability and staff to take on the tasks required for consistent website management? If the answer is no, managed website services may be a better option for you. For businesses with large, constantly changing, or multi-locational websites, managed website services are often a necessity.
With ongoing monitoring and management, your website will be protected. Performing and incorporating new updates and features when they become available is automatic, and you can enhance your website with new UX/UI features and functionality that increases customer engagement. Instead of constantly working on the infrastructure that keeps your business website working in top form, you'll have time to concentrate on the inner workings of your business.
Make the Most of Sitefinity CMS with Managed Website Services
Visus LLC is a Sitefinity Partner and MVP offering monthly maintenance and support plans for Sitefinity CMS users. Well-managed websites are constantly updated and enhanced. Visus works closely with you to provide managed website services and create a maintenance plan that optimizes and monitors your unique website. Post-launch optimizations are followed by continuous support to maintain the site and add new features and enhancements to keep your website current. Maintenance plans vary from 40 to 100 hours per month per website or can be custom-tailored to meet your needs.
Contact Us to learn more about our Sitefinity CMS managed services and help your website perform the way you created it to.