Visus Workflow application is an easy-to-use workflow process management tool that facilitates flexibility in business process management without direct interaction with team members. Visus Workflow automates processes that usually require extensive coordination between multiple team members, thereby saving time and improving efficiency. This application is hosted on Windows Azure and uses .NET, Windows Server 2012 and Microsoft SQL 2012.
Simply create workflows and assign them to your team. When a workflow (ie., Employee Onboarding) is initiated, the user assigned to the first task receives an email notification. When the user finishes his/ her workflow task, he/she clicks a link in the email to begin the next workflow task. Another email is automatically sent to the assigned user to work on the next task. Once all the tasks are completed, all of the users involved in the workflow receive a completion notification.
The Visus Workflow application provides wide functionality to administrators. They can create workflow templates, maintain user roles, and assign users to specific workflow tasks all through a simple, drag and drop user interface.
This application can be used in any industry to automate cumbersome processes and improve efficiency throughout the company.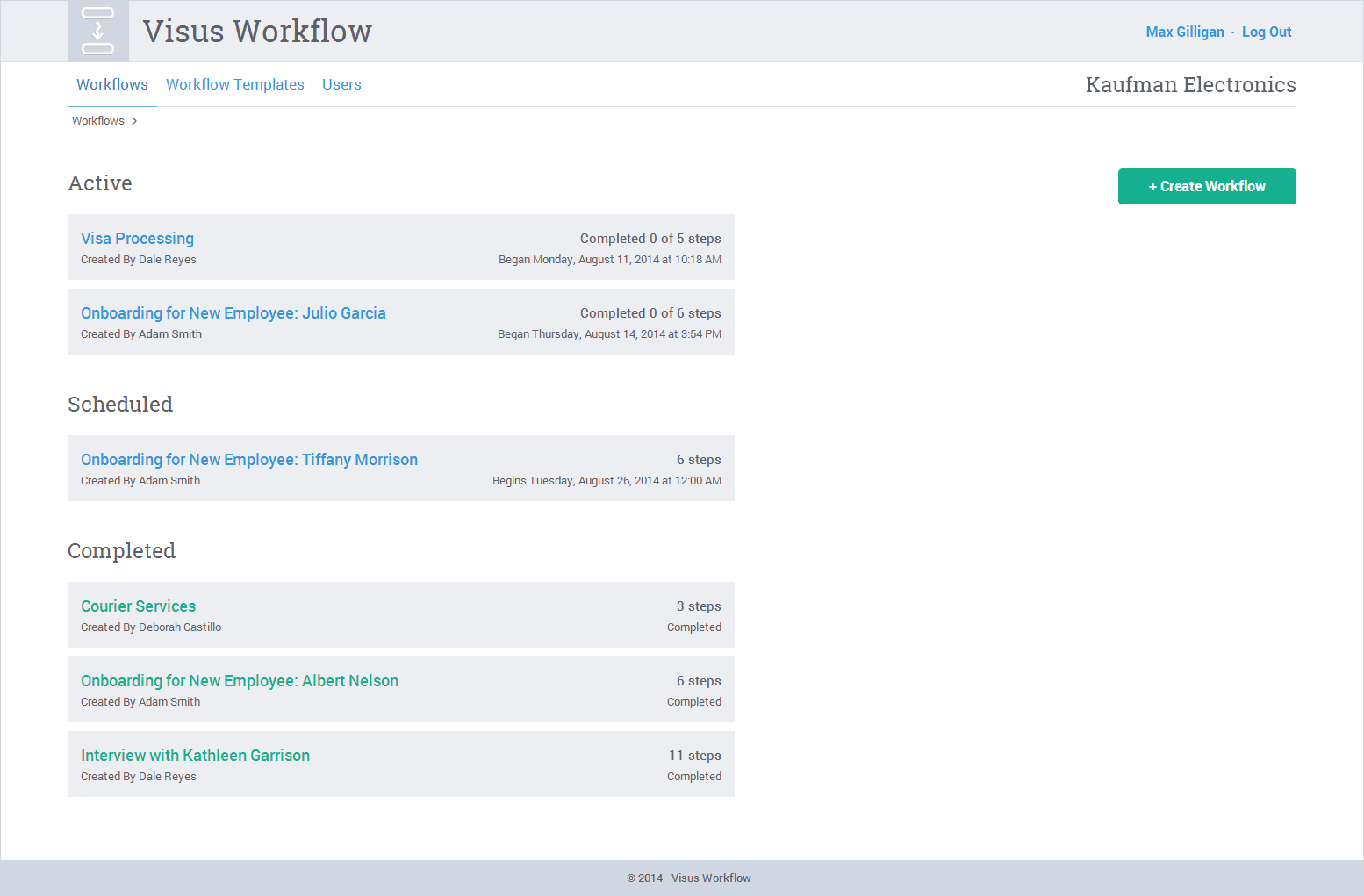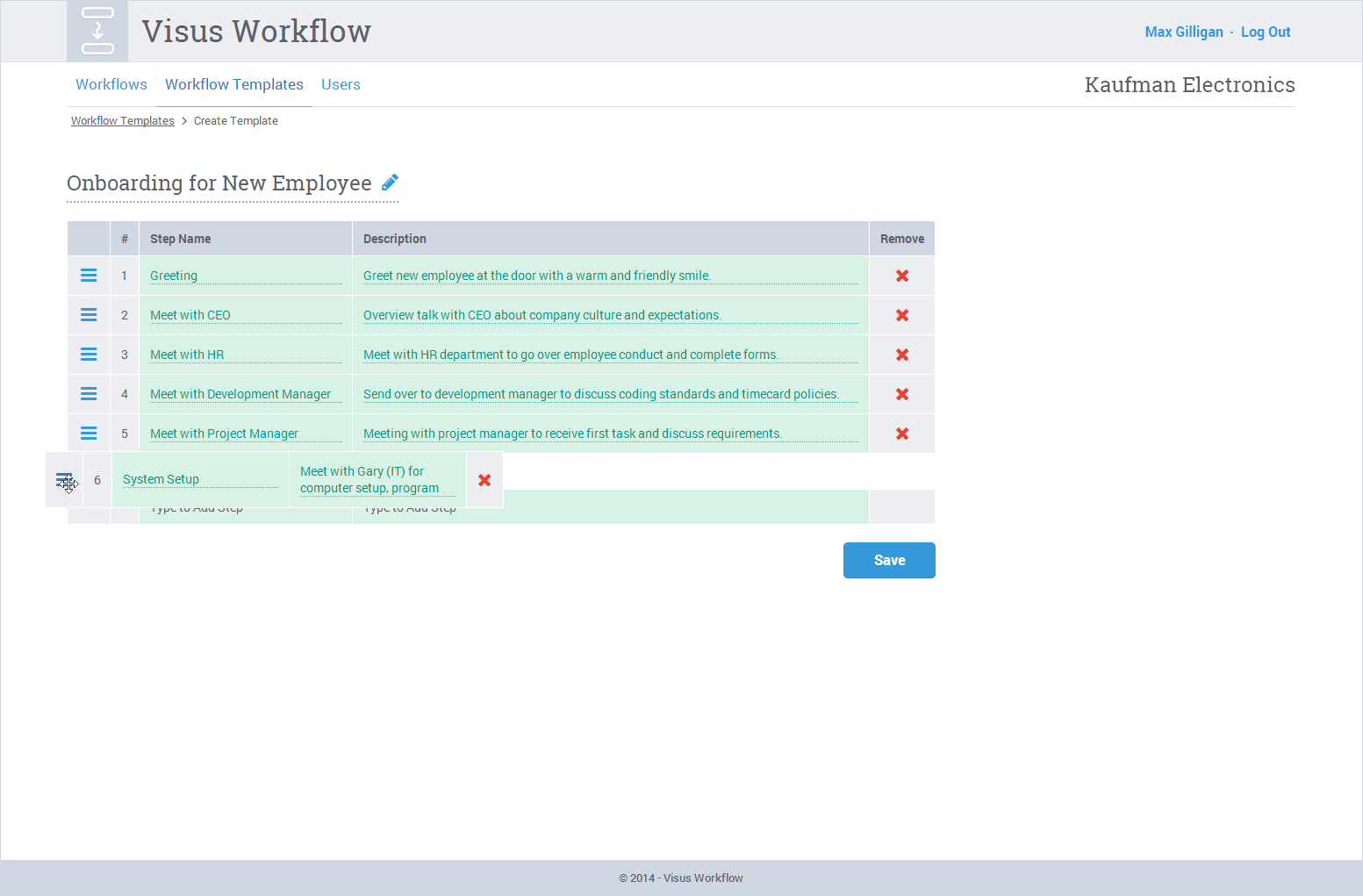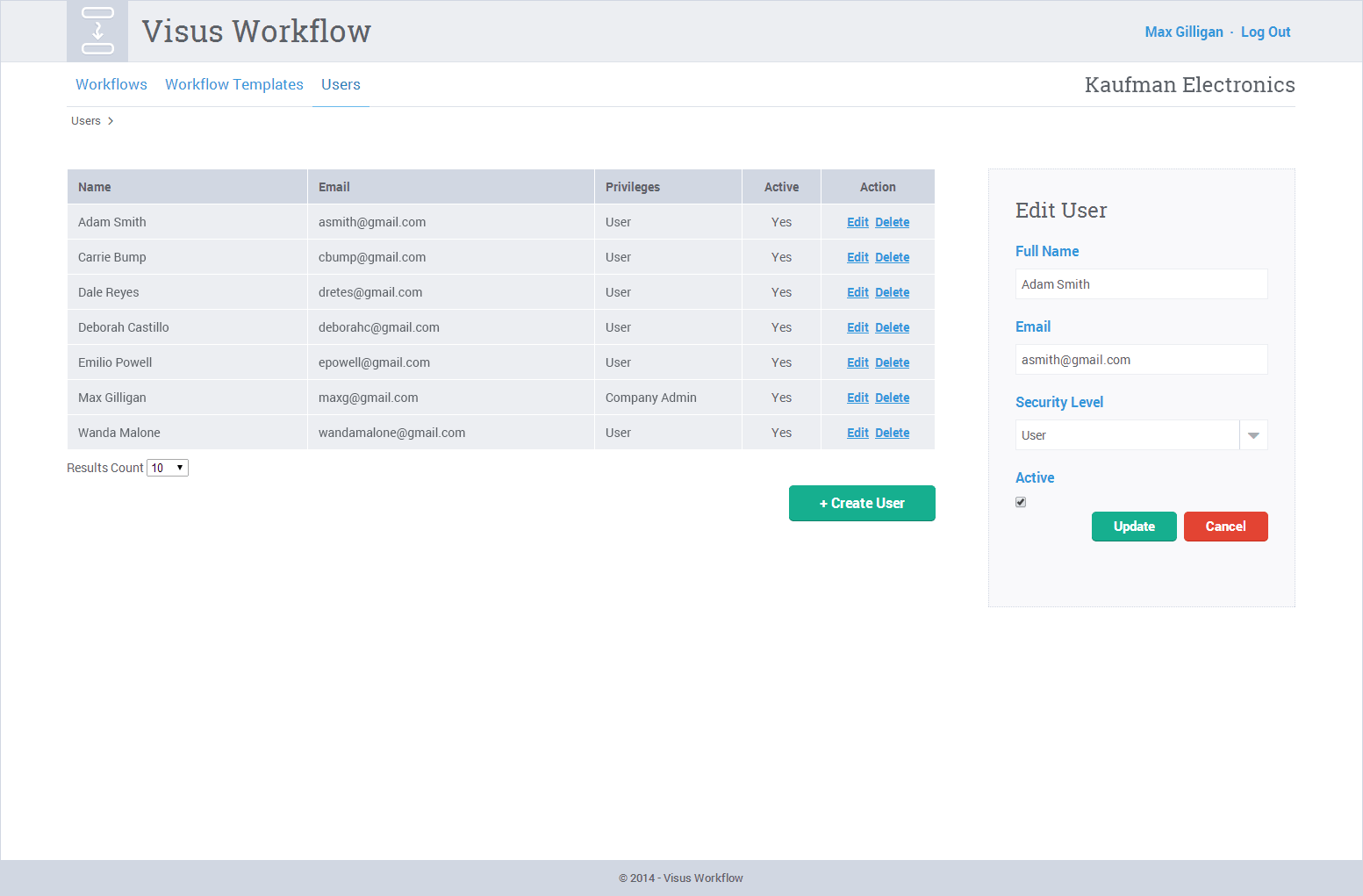 Please contact us for pricing.
We provide support for all of our applications.
Contact us anytime via email or call us at 888-998-4787.