Lino Tadros Joins Visus LLC in New Role of CTO
May 1, 2023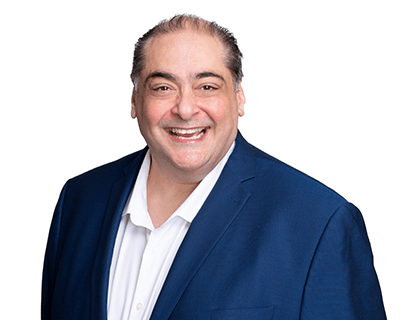 Santa Barbara, CA, May 1, 2023 – Digital Transformation and innovative leader Visus LLC today announced technology veteran Alain "Lino" Tadros has accepted a newly created executive position with the company as Chief Technology Officer. In this new role as CTO, Mr. Tadros brings over 33 years of experience and success in the technology industry to drive Visus' technical vision. Mr. Tadros is known for his technical speaking engagements at various conferences in over 54 countries in the last 30 years, and his ability to establish proven and successful architecture solutions for major enterprises all around the world.
In his distinguished career, Mr. Tadros has provided world-class consulting, training, and software development for small, medium, and enterprise-level businesses. He was President & CEO of Falafel Software for 15 years and was awarded Microsoft MVP status 15 times, and currently holds the prestigious Microsoft Regional Director status. Mr. Tadros was also awarded the Progress Telerik/Sitefinity MVP Developer Expert designation 17 times. An expert in AI, Machine Learning, IoT, Snowflake, Databricks, Power Platform, .NET, Azure, AWS, Google Cloud, Mobile, Sitefinity, Sitecore, Kentico, ContentStack, WordPress, TestComplete and Web Services, he was awarded the SmartBear Community Hero award for his contributions during his 22-year partnership with SmartBear, an information technology company that delivers tools for application performance monitoring, software development, software testing, API testing, and API management.
Mr. Tadros said, "I'm excited to join the Visus LLC team and grow the company with founder and CEO Mr. Michael Daoud and the excellent team at Visus LLC to help the company enter new markets in AI and Machine Learning while maintaining the standard of excellence the company has demonstrated over the years in the CMS, Bespoke Applications, Business Intelligence and Software Architecture fields. I'm passionate about technology and the values and the vision of Visus LLC aligns with my own. Helping clients leverage technology to increase their business growth is our mission, and I can't wait to get started."
Mr. Tadros is the author of eight books and an industry renowned speaker. He currently sits on the Board of Directors of four corporations in the USA and Europe and holds twenty-eight certifications in Azure, AWS, GCP, Terraform, Snowflake and Databricks. Mr. Tadros is currently a Microsoft Certified Trainer and serves on the Microsoft Startup Mentor Program for young entrepreneurs from different parts of the world.
With Mr. Tadros, Visus LLC will continue strengthening its relationships with Progress, Microsoft, SmartBear, and Solliance where Lino has been a technical fellow.
Visus LLC CEO Michael Daoud said, "This is a very exciting time for Visus LLC to have a CTO with the caliber of Lino Tadros join and grow the company to reach new levels. I had the pleasure of having Lino serve on the Advisory Board of Visus for over 3 years with tremendous success and having him lead the technical vision and expansion into new service lines and markets for the company going forward is a reason for celebration for all of us here at Visus."
About Visus LLC
Visus LLC is a digital transformation company. We deliver innovative digital solutions for our clients that improve operating efficiency, enhance customer experience, and increase competitive advantage. Corporations and public sector organizations rely on Visus for well-thought-out and designed solutions. We integrate digital technology into all areas of our client's business to fundamentally change how they operate and deliver value to their customers. Visus is Microsoft Partner and a Progress Sitefinity Partner. For additional information, please visit https://www.visusllc.com.
Contact
Keith Butler, VP - Marketing
kbutler@visusllc.com
805-452-7744
Back to News